Say Hello to Opportunities.
Welcome to the Advertising & Lead Generation Solution for Office Relocation Service Professionals.
Contact us
Why Us
We are all about connecting you with companies that are moving office.
An office move represents a time of significant change and opportunity. There is a clear requirement for the products and services needed throughout each & every stage of the office relocation process.
It is the ideal time to assess current equipment/systems/processes and evaluate whether they are appropriate for the future. It is the perfect opportunity to introduce new equipment, technologies and working practices that can improve business performance. It is also a unique trigger for the company in question to review all of their supplier/vendor contracts.
Access the thousands of companies that move office each year with our range of innovative & cost-effective advertising and lead generation services.
Our Services
Lead Generation

Arm your sales team with top quality office moving sales leads

Directory Listings

Get found by companies most in need of your services

Online Advertising

Expose your business to companies that are moving office

Offline Advertising

Get your message in front of the people organizing the office move
Reach Your Target Audience
Targeted

Is an office move a trigger for purchase for your company? Whatever your sector and wherever you work we have a solution to help you grow your business.

Timely

Timing is everything. Our range of services help you reach the key decision makers at critical touch points during the office moving process.

Trusted

Each month thousands of companies around the globe use our services to help them plan their office move. We then connect them to the best vendors in the business.
About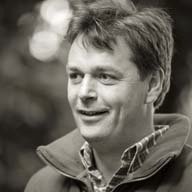 OMSL was founded by Jeremy Carr-Smith. He is an industry veteran and a pioneer in lead generation and marketing solutions for the office relocation sector.
Our particular passion is facilitating the marriage between companies that are moving office and businesses that can help them.
We are all about showcasing your business and putting you in touch with companies at every stage of the office moving process.

USA | UK | Canada | Australia | New Zealand | Singapore | Hong Kong
Join our network now and get connected to companies in need of your services.